News and Events
Latest News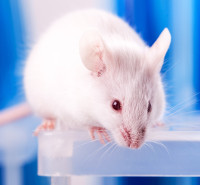 The Soft Skills Seminar entitled 'Experiments with the use of laboratory animals - is it so difficult? Practical, ethical and legal aspects of working with laboratory animals' will be organized on 20th April 2021
(more…)

The lecture entitled 'Unusual expression pattern of the negative NF-ĸB regulator miR-181a and its role in classical Hodgkin lymphoma' took place.
(more…)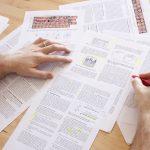 New articles on T-cell acute lymphoblastic leukemia in children (T-ALL) prepared within project partnership are now available
(more…)
Every year, on February 4th, the World Cancer Day takes place. It is a global uniting initiative aimed at raising awareness and improving education in the field of cancer.


The NEXT_LEVEL project has launched on 1st January 2021!
Incoming Events
May 2021

Recruitment

Recruitment of participants to project activities

20th April 2021

Soft skills seminar

'Experiments with the use of laboratory animals – is it so difficult? Practical, ethical and legal aspects of working with laboratory animals'

Marta Kuczeriszka, PhD,  Mossakowski Medical Research Centre Polish Academy of Sciences, PAS

16th March 2021

Lecture

'Unusual expression pattern of the negative NF-ĸB regulator miR-181a and its role in classical Hodgkin lymphoma'

Professor Maciej Giefing, Institute of Human Genetics PAS

9th February 2021

Lecture

'Biology of B-cell lymphoma'

Professor Arjan Diepstra, UMCG, University of Groningen

19th January 2021

Kick off Meeting

1st January 2021

Start of the project