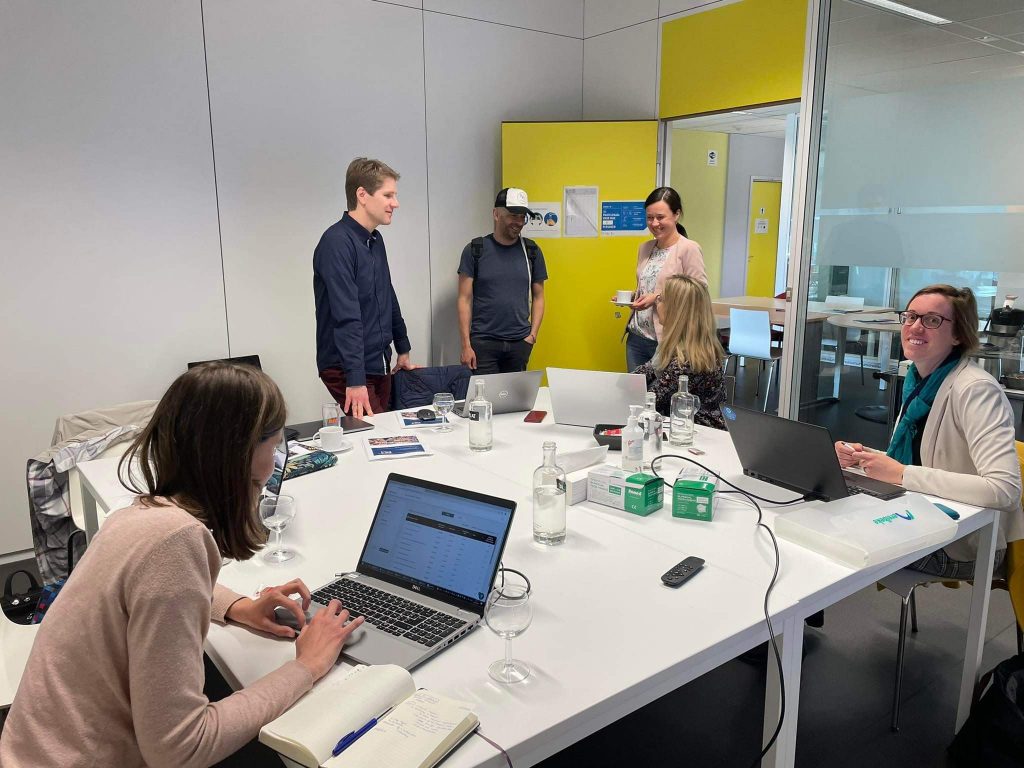 Four principal investigators of the Institute of Human Genetics PAS were visiting Ghent University in time period of 11 – 25 March 2022 for management-related training. The Programme of the visit included the following topics: soft skills important for successful leadership, how to improve the visibility of research through ORCID, how to improve grant and publication writing strategies, funding opportunities from the European Union's funds.
Partners from Ghent shared good practices related to the establishment and functioning of CRIG network – a virtual Cancer Research Institute in Ghent, which can be of high importance for establishing similar initiatives in Poznań.
The Impetus Academy (Ghent University spin-off company) prepared for the PIs training related to leadership. They screened teams of the participating PIs as well as the PIs' leadership styles and provided valuable suggestions on how to improve the quality of leadership and improve the scientific effectiveness of the teams.
The four trainees shared their knowledge, experience and good practices with the institute staff during meetings and seminars after their return to IHG PAS.